The summer school ISSAOS 2016 has taken place from August 28 to September 2, 2016. In a very friendly and joyful mood, about 50 participants and lecturers from all over the world gathered together for a week of intense programming on Earth System models.
Here below the group picture (with names in the caption), and the school flags on the world map. More pictures on our Facebook page!
Goodbye to the next edition of ISSAOS!!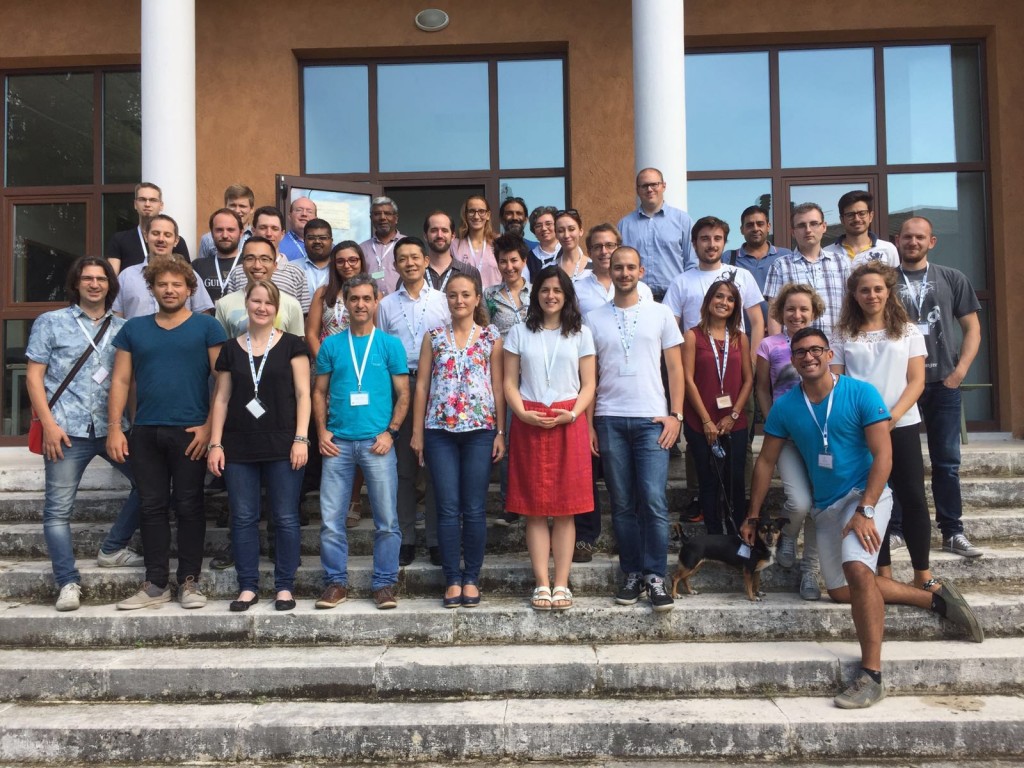 From left to right, first row: Gabriele Curci, Vincent Lemaire, Franziska Frank, Jorge Luis Gomes, Corina Bocaneala, Olivia Clifton, Matteo Guidi, Margherita Erriu, Pimpa, Serena Falasca, Daniele Visioni, Barbara Tomassetti. Second row: Dragan Latinovic, Sean Lam, Valentina Colaiuda, Takeshi Enomoto, Lisa Scalone, Michael Long, Romà Masana, Maciej Waruszewski, Matic Savli. Third row: Paolo Ruggieri, Jonas Vlietinck, Kumar Subramaniam, Daven Henze, Marguerite Marks, Francesco Amato, Francesco De Angelis.  Fourth row: Marco Paukert, Jaakko Ahola, Timothy Whitcomb, Valentine Anantharaj, Marianna Biscarini, Marco Iarlori, Adelaide Memmo, Matthew Turner. Not in the picture (sorryyyy!!!): Mike Ashworth, Seung Hun Baek, Huansheng Chen, Peter Dueben, Sabrina Gentile, Donatella Granata, Annalina Lombardi, Ida Maiello, Stefano Stalio, Guocheng Wang, Wenyi Yang, Bob Yantosca, Ziga Zaplotnik.