The ADRIARadNet Final Meeting was held on Thursday-Friday 23-24 July 2015 in L'Aquila (ITALY) at the Meeting Room of the Department of Physical and Chemical Sciences (Via Vetoio 1, Coppito)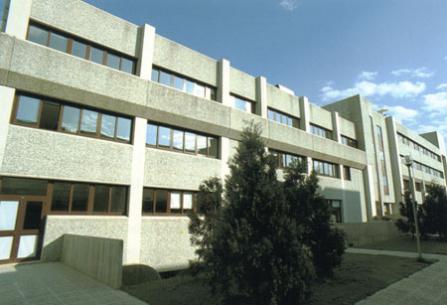 The final meeting was preceded by a dissemination conference to explain the project results to local and national authority. It was held in the Auditorium del Parco, located at Parco del Castello  in L'Aquila downtown.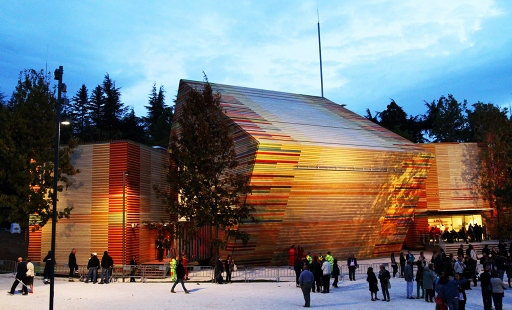 The Auditorium del Parco is just near the Spanish Fortress of L'Aquila - commonly called "il Castello" by the Aquilans, is one of the most impressive Renaissance castle in Central and Southern Italy, built in the 16th century when Aquila had become the second most powerful city in the Kingdom after Naples.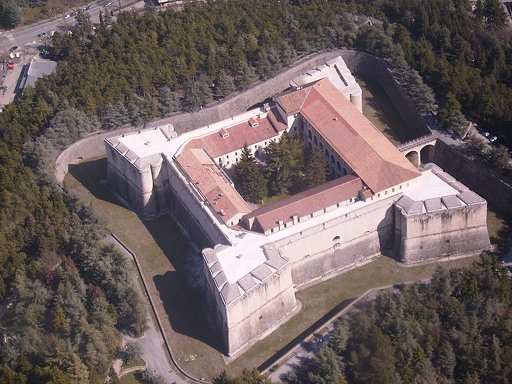 The Auditorium in L'Aquila was built as a temporary substitute to replace the Castello Spagnolo concert hall, gravely damaged in the 2009 earthquake. A group of three cubes, it is a simple design that tests the efficiency and expressiveness of spaces that were generated by need and necessity. Claudio Abbado proclaimed it "a building of great symbolic value". He was one of the first people to realise that it could be a very long time before the city would be back to normal and that building a place to protect musical traditions would be a positive way to start the healing process.